Maintenance Notes
Patch Version 0.0.6, Client Version: 10.2.1.3

Server Maintenance
2018-06-21, 3:00 Server Time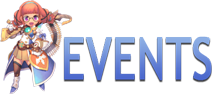 Build-A-Word Event
The Build-A-Word Event has been extended for another week.
The Alphabet Letter Gasha Boxes will be dropping by slayed monsters until June, 28th 3:00 Server Time.

General Fixes and Changes
- Minor bugs with Chaos Scroll drop in Mission Maps have been fixed
- All of the Elga Treasure Chests are now level scaling
- A monster kill quest has been fixed where monsters didn't count for the quest
Breeze Run Times and Rewards
The issue is still begin investigated.