Maintenance Notes
Patch Version 0.0.11, Client Version: 10.3.0.1

Server Maintenance
2018-08-1, 3:00 Server Time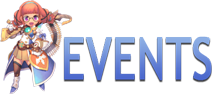 International Cat Day Event
Hello Dragon Saga Friends! On August, 8th the world celebrates the Internation Cat Day. This is the opportunity for us to celebrate our purrfect fuzzy friends with an event starting on August, 2st 3:00 Server Time and running until August, 16th 3:00 Server Time.
Kill monsters and collect Cat Paw Fossils which can be exchanged at the Vending Machine for stuff any cat lover will be jealous about!
You can obtain:
Leo – a small lion mount which comes with the usual event stats – for 100 Cat Paw Fossils
Mr. Tiger – a small black and white tiger mount with the usual event – for 100 Cat Paw Fossils
Mr. Phelix – our cute little friend Phelix – but now as a grown-up cat – for 100 Cat Paw Fossils
Cat Look Box – this box randomly gives you one of 3 cat ears or one of 3 cat masks – for 25 Cat Paw Fossils
Also the balloons in the Vending Machine have been changed. Get one of the two cat-like balloons for 10 Silver Coins each: Gato Ballon and Lion Head Balloon


Food Box Box Event
Running out of food? Then collect the Food Box dropped by monsters which can contain several types of instant food item, including 2 new ones: the Hamburger and the Blueberry Juice. The Hamburger recovers 1500 HP and the Blueberry Juice recovers 1500 MP instantly.


This event runs until August, 9th 3:00 Server Time.



General Fixed and Changes
- several minor UI fixes
- fixed a bug which prevents the Breeze Run from giving the correct prizes to the winners all the time


Item Mall
The Sharp Paw Weapon Gasha Box has been added to the Item Mall (100 IM Points)
The Golden Dragon Mount has been added to the Item Mall (300 IM Points)


BigWheel
Shiny Funk Look Outfit
Japanese Formal Dress
Sexy Popstar Outfit (female)
Casual Rocker Popstar (male)
Jaguar Doll (International Cat Day Special)

MixBoard

[Best] Tiger Patterned Hoodie (male) [Advanced Tab]
[Best] Tiger Patterned Hoodie (female) [Advanced Tab]
Cat on my Head Costume (International Cat Day Special) [Advanced Tab]

Water Guardian Set [Special Tab]
Cutie Attendant Black Dress [Special Tab]
Count Kitty Cat Costume (International Cat Day Special) [Special Tab]
Cat Knight Costume (International Cat Day Special) [Special Tab]

Devil's Set of Agility [Deluxe Tab]
Zeus Set [Deluxe Tab]


Weekend EXP Bonus Rates
Friday, 8/3: 2.5x
Saturday, 8/4: 2.5x
Sunday, 8/5: 2.5x